What can we learn from the mistakes of...
By Hanna Munin (Start Strong Austin) Celebrities. When we see these people in the public eye, we see the best and worst of them. We see the good choices they make, the cute clothes they wear, and also we see the poor choices they make when it comes to relationships. So when we see our favorite actor or musician make an unhealthy relationship choice, how can we respond? What can we learn from...
The Problem With Social Networking…
By Hanna Munin What is a topic that is on everyone's mind nearly all the time? Social networking. Whether it is who posted what on Twitter, what couple became official on Facebook, or who posted a photo on that person's Tumbler, social networking is something that nearly every teen has and is checking up on just about all the time. While there are benefits to social networking sites, there are...
When the Jokes Aren't Funny Anymore
By Hanna Munin     Whenever you are having a hard day and you need something to make you happier, a joke is something that can cheer you up. It can lighten up your day, it can make you smile. A joke can do all sorts of wonderful things for you. But what about when jokes start to become derogatory. Jokes about the LGBT community, about mental retardation, about beating your girlfriend: are those...
Why Stronger is the Best Song on the Radio
By Hanna Munin Okay so I'm not proud to sing to all of the songs on the radio. There are some songs that I feel embarrassed humming to, but Stronger by Kelly Clarkson is not one of them. It is super catchy. If you have not heard it yet, go listen to it! When I listen to it, I get up and start dancing no matter where I am. In the car, I turn into a pop star and just belt it out (but seriously...
Today is National Girlfriends' Day! →
healthysexandyou:                       I think this day ties in nicely with my post on the Circle of 6 app. Sometimes it's really easy being a friend, like when they need help or support or just a laugh. Being friends with someone doesn't always mean agreeing with everything she says or does. Sometimes it's hard to be a friend when it means talking about sexual health, domestic violence,...
Would you approach a friend who is cheating about the behavior?
Is emotional cheating a deal breaker?  Why or why not?
If you are "talking" to one person and you lose interest and start talking to another person do you end the relationship? Is it cheating to talk to someone else? Why or why not?
What are the risks and/or benefits to society in being an UPSTANDER in different situations?
What are the personal risks and/or benefits to being an UPSTANDER in different situations?
Watch
Tumblr Welcome Video
Help our children.
On the news this morning, it was said that California has the largest children population but the overall well being of our children rank pretty low in comparison with other states. If the children are our future, there seems to be a huge disconnect in the availability of appropriate resources to assist our people. The cost of living is too high which in results leaves a lot of families living in...
Violence in Music & The Double Standard →
Patricia Leavy, PhD discusses this issue in a recent Huffington Post blog (click the title link). Leavy writes, "…consumers should think carefully about what they choose to listen to and artists need to take responsibility for the content of their work…" Is there a double standard when it comes to portrayals of violence in music? Is it okay for artists to depict violence...
3 tags
Check out what summer jams are healthy jams! →
What's your favorite Disney mother-child pair?
Healthy relationships aren't only dating relationships…what about parent-child relationship?
Dating Tips for Building Healthy Relationships
louadgs087: Dating Tips for Building Healthy Relationships Finding true love and maintaining a clean healthy relationship is not animpossible task. The trick lies in balancing your act. You need to have lots of virtues like affection, love, respect, patient and trust to be able to do that. The ingredients of a healthy dating relationship are simple and homemade. Dating Tips for Building Healthy...
3 tags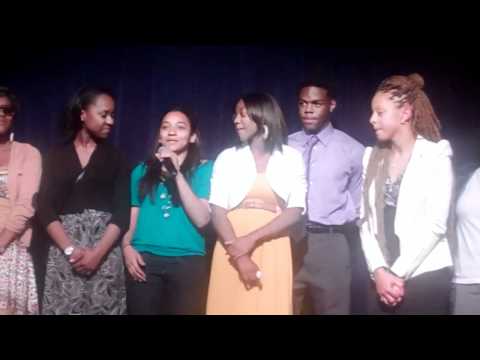 Ways to improve
What are some ways and things you can do to improve your relationship?
HEALTHY VS UNHEALTHY RELATIONSHIPS
Everythings takes work. Each relationship is most likely a combination of both healthy and unhealthy characteristics. Relationships need to be maintained and healthy relationships take work. This applies to all relationships; work relationships, friendships, family, and romantic relationships. WHAT MAKES A HEALTHY RELATIONSHIP ARE: Mutual respect Trust Honesty Support Fairness/equality ...
1 tag
AWARDS CEREMONY
Yesterday was the awards ceremony for the Atlanta Chapter of Start Strong. It was amazing. I know the ppl I work with are talented enough to talk toour peers about violence of course, but they are talented in so many other ways…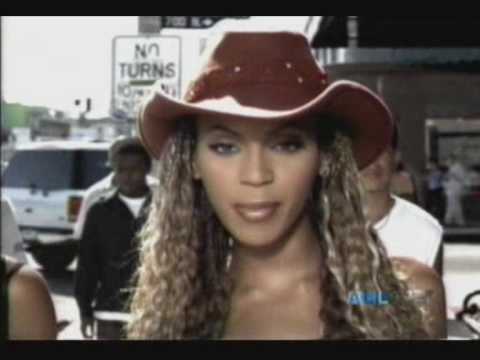 April is Sexual Assault Awareness Month →
wmt-w-analicia: The month of April has been designated Sexual Assault Awareness Month (SAAM) in the United States. The goal of SAAM is to raise public awareness about sexual violence and to educate communities and individuals on how to prevent sexual violence.  This April, the 2012 Sexual Assault Awareness Month (SAAM) campaign centers on promoting healthy sexuality to prevent sexual violence.
Tinischa Y-Daddy Lahens: Relationship Violence →
ohnonerd: Love is different for everyone. What your friends have isn't better then what you do. Unless of course your relationship isn't healthy. Teen Dating Violence comes in many different forms: Financial: Using you for your money. Emotional/Mental : Making you feel doubt yourself, making you…
Professional Help: 5 Ways to Stop Dating Violence... →
crazybrilliantdesigner: Around one in 13 teens are abused on dates. Here, Psychology of Violence editor Sherry Hamby shares how parents can intervene. Teen dating violence doesn't happen in a vacuum. According to new research by University of New Hampshire's Sherry Hamby, both aggressors and their victims have more than likely also experienced some form of domestic or sexual victimization. ...
smells vanilla and choco writes: Guy writes on... →
smellsvanillaandchoco: Treat your girl as if she were a fragile piece of china. Handle her feelings with care. Over the years, I have learned that most girls are sensitive by nature and more often than not, most guys tend to overlook that. Remember that they don't think like guys do and they often take offense at a…
What does he do?
Girl 1: Does he buy you flowers?
Girl 2: No.
Girl 1: Does he randomly buy you presents?
Girl 2: No.
Girl 1: Does he go shopping with you?
Girl 2: No.
Girl 1: Doesn't sound like a good boyfriend to me. What does he do?
Girl 2: He doesn't lie to me, he doesn't cheat, he doesn't hit me and he spends time with me.
A good boyfriend always tells the truth to his...
Shout out: How to be a good boyfriend. →
ilovemycarmaria: Love and Trust your girlfriend Be there when she needs you. (either by going or meeting with her or calling her) Be a good listener. Never hurt her physically, mentally and emotionally Never force her to do something against her principles Let her always feel comfortable and safe Give…